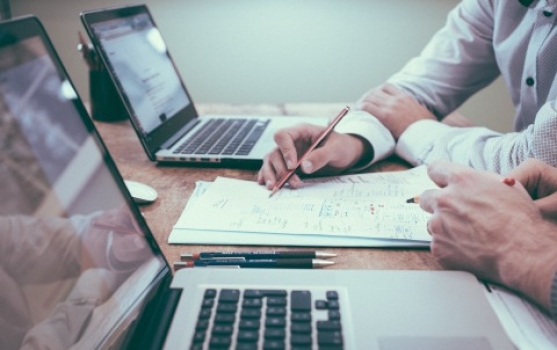 Many businesses don't think about needing legal translation services until they suddenly find themselves with a pressing need for them. Marketing, business, or even technical translation might first spring to mind for a business setting. However, the legal translation should factor into every small business strategy if the company wants to be prepared to make a quick profit internationally, should the opportunity arise. You might need international contracts translated or even court papers translated for legal proceedings, as just a couple of examples. That's where it makes sense to have a legal translation agency on board. Below we'll cover when to call a legal translation agency and how to find one.
Knowing When You Need Legal Translation
Why is legal translation important? Professional legal translation from a translation agency ensures that a document stays the same between two languages. It's necessary to make sure legal terminology and other wording remains accurate in the new language so that the document is not voided and doesn't misrepresent any information.
It's important to use a professional legal translation service. These services have highly trained professionals who know how legal terminology translates from one language to another.
A huge range of documents falls under the umbrella of legal translation as part of a small business strategy if you are planning to work with foreign markets. Legal translation covers:
Contracts
Immigration documents
Litigation documents
Patent information
Wills
Trust papers
Witness statements
Licences
Legal correspondence
Laws, legislation and case reports
Court briefs
Depositions
To start the process, organise what you might have to send to a legal translator. This will help you budget for your legal translation services, which is important if you're trying to turn a quick profit by using them. To help with that budget, it's important to know how much translation services cost. It's common to see services cost £0.10 to £0.16 per word. Rates can differ due to factors such as the language pairing that you need, so it's important to compare rates before selecting a translation service.
You might also want to use certified translation. What does a certified translation mean? When a document is certified, it comes with a certificate stating that the document is accurate and complete in the new language. As CEO of translation agency Tomedes, Ofer Tirosh has overseen the provision of legal translation services, including certified legal translation, for well over a decade. He points out that it is certain agencies like those related to immigration or trade that are most likely to require a translation to be certified. Tirosh recommends checking with any legal bodies relevant to your business translation needs, to see if they require certified translation. For example, if you're bringing over foreign workers to work for your business, you might have to help them pass through immigration. Or if you ship internationally, you might have to work with customs documents. 
How to Find the Best Legal Translation Services
Legal document translation services are easy to find online. To find one in your area, search for terms like translation agency London or legal translation near me. You might also ask around your personal or professional network to see if anyone has worked with a translator. After all, 85% of small businesses get customers through word of mouth, so recommendations can be immensely valuable.
To find the best legal translator, make a shortlist of services, and then assess their background to find the most qualified for the task. It's fairly simple to look at the background of a translator:
Make sure their website is up to date and professional.
Ask to review past work that the agency or translator has completed. For instance, they might show you a work portfolio.
Look at the background of the translators themselves. They should hold a suitable qualification, such as a degree in the language they translate, along with extensive work experience, professional certifications, and possibly membership of a professional translation organisation. Translators who are certified often have to undergo certain background requirements for training or experience and pass an exam, though this differs from country to country.
Check reviews of the service online. Look into consumer groups for unbiased reviews; 88% of consumers say they trust online reviews as much as personal recommendations.
When communicating with your translation agency contact, ensure they are professional and forthcoming with their answers. Ask what the legal translation process looks like to get a handle on their knowledge level and communication style. A good legal translation process should factor in multiple steps of review to make sure the document has stayed true to the original. The process will likely use software such as translation memory tools to keep track of particular legal terminology you need. Different companies' processes may vary, but it's important that there are detailed steps involved to ensure quality.
By making sure you properly vet each translation agency and paying attention to how your point of contact communicates, you can make sure you're getting the best legal translation to meet your small businesses' needs.